RGT@LCM Patrons
The following well-known guitarists and bass players have pledged their support for the work of the Registry of Guitar Tutors and have freely given their personal endorsement to the RGT@LCM's range of electric and bass guitar examinations.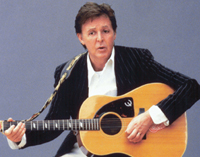 Sir Paul McCartney
His years with the world's most successful pop group, The Beatles, and his continually impressive solo career have resulted in Paul McCartney becoming one of the most widely respected musicians in the history of popular music.
As a bass player, the inventiveness of his melodic lines and his natural fluency and tone make him a clear role model for all students of bass guitar.
---
Hank Marvin
Hank Marvin is widely recognised as one of the UK's most influential guitarists.
Hank was the lead guitarist of The Shadows, and worked for many years with Cliff Richard. In addition, Hank Marvin has enjoyed a highly successful solo career as a performer and recording artist. His many instrumental hits, interpreting on his guitar melodies from a wide range of musical styles, have gained him the moniker "master of the melody" amongst guitar aficionados.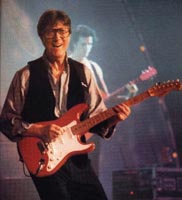 ---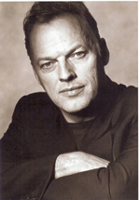 David Gilmour
Ask any guitar player to name their favourite players and David Gilmour is always listed. David's ability to use the guitar as an expressive tool is second to none, and his mastery in the use of string bends and vibrato is legendary.
His playing in Pink Floyd has demonstrated his musicianship as the epitome of style and taste. Beyond Pink Floyd, David's solo albums and guest appearances have continued to provide listeners with guitar playing of breathtaking eloquence.
---
Ronnie Wood
After playing guitar and bass with The Jeff Beck Group, Ronnie, together with Rod Stewart, formed the seminal British rock band The Faces. The band's unique musical character owed much to the distinctive and wide-ranging style of Ronnie's playing, including his fabulous slide guitar work.
As well as some highly respected solo albums, Ronnie is best known for his 30-year membership of the world's most influential rock band, The Rolling Stones - whose sound wouldn't be the same without his inimitable and tasteful playing.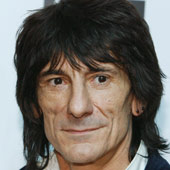 ---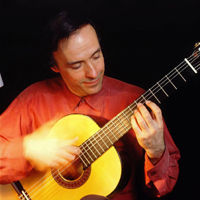 Carlos Bonell
Carlos Bonell is one of the world's premier classical guitarists. As well as international tours, concertos with the major orchestras and concerts with his own ensemble, his career has included film, TV and CD recordings.
Carlos Bonell's guitar playing can be heard on the recent Hollywood films 'City of Angels' and 'The Honest Courtesan' and on the TV films 'Inspector Morse' and 'The Politician's Wife'.
His 1981 recording of Rodrigo's Concierto de Aranjuez won many accolades and has been repeatedly singled out as the finest version available.
---
Gordon Giltrap
Gordon Giltrap is a unique musical talent who has composed some of the most stunning acoustic guitar works of recent decades. He has evolved a guitar style that is completely individual and makes good use of his astonishing technique. Gordon has established a reputation as a fine composer of instrumental guitar pieces - which blend folk, rock and classical influences in a unique way. His 1977 instrumental chart hit 'Heartsong' demonstrated the wide popularity of his guitar playing and writing style.
Gordon Giltrap has recorded over 20 albums and collaborated with such diverse names as Martin Taylor, Brian May, Midge Ure, Rick Wakeman, Steve Howe, Raymond Burley and Cliff Richard.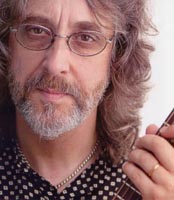 ---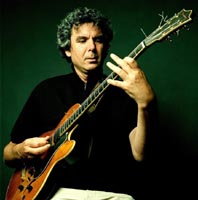 John Etheridge
John Etheridge has been at the top of the jazz and contemporary guitar world for 30 years. In 1975 he replaced Allan Holdsworth in the legendary jazz-fusion group Soft Machine, and later toured with the celebrated jazz violinist Stephane Grappelli. For the last twenty years he has pursued a career involving associations with many of the great players of the jazz world, including Barney Kessel, Herb Ellis, Birelli Lagrene, Dizzy Gillespie, Pat Metheny and Andy Summers.
In addition to his solo engagements John Etheridge also fronts the quartet 'Sweet Chorus' dedicated to Stephane Grappelli, co-leads the 8-piece group Zappatistas (performing the music of Frank Zappa) and is part of a trio with African drummer Patrick Bebey and the world renowned classical guitarist John Williams.
---
Neil Murray
Neil Murray is one of rock's great bassists. Neil has played and recorded with many rock legends, including Black Sabbath, Whitesnake, Gary Moore Band, Brian May Band and Peter Green Splinter Group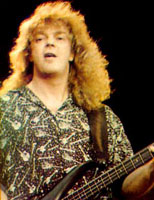 ---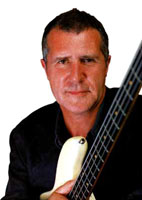 John Illsley
Renowned for his sureness of timing and tone, John Illsley was the bass player and an original member of Dire Straits, one of the UK's most successful bands with hits including Sultans of Swing, Money for Nothing and Walk of Life. Their 'Brothers In Arms' album was No. 1 across the world, remaining No.1 for 9 weeks in the U.S.A.
---
Suzi Quatro
Singer/songwriter/bass guitarist Suzi Quatro had a series of chart hits in the 1970s, including Can The Can, 48 Crash and Devil Gate Drive. Suzi was one of the very first women to break the mould and play hard and driving rock and roll, and she has been quoted as an inspiration to Joan Jett and many of those who came after her.
Suzi continues to write, perform and record, but also has a successful career as a BBC disc jockey as well as appearing on TV and in West End musicals.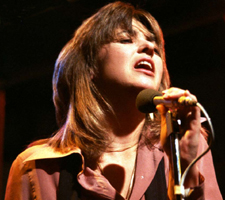 ---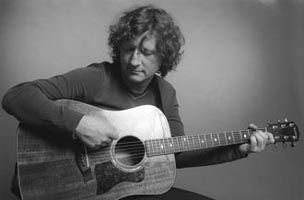 Glenn Tilbrook
Acknowledged as one of the best UK songwriters, Glenn's many chart hits with his band Squeeze include Cool For Cats, Take Me I'm Yours, Up The Junction and Pulling Mussels From A Shell. His superbly crafted guitar playing exemplifies the very best in the pop/rock genre. Since 2001 Glenn has achieved considerable acclaim as a solo recording artist.
---
Dave Kelly
Dave Kelly is firmly established as Europe's premier blues performer. Since 1979 Dave Kelly's slide guitar and vocals have formed the backbone of The Blues Band's distinctive sound. In addition, as well as performing solo and with the Dave Kelly band, Dave has written and performed music for various films and TV series. Dave Kelly has five times been voted Best Acoustic Artist in BBC polls.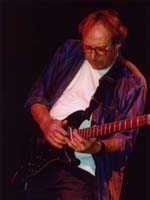 ---
RGT@LCM past Patrons:
The Registry of Guitar Tutors remembers, with gratitude for their support of the RGT@LCM during their lifetime, the following Patrons who have now sadly passed away: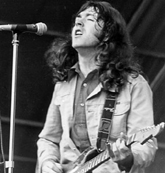 Rory Gallagher
the irreplaceable Irish blues/rock player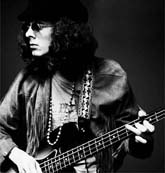 Noel Redding
bass player for Jimi Hendrix.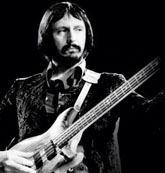 John Entwistle
bassist from rock pioneers The Who.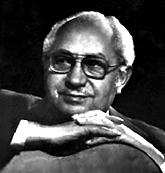 Ivor Mairants
one of the jazz greats.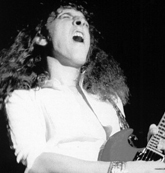 Paul Samson
leader of rock metal band Samson.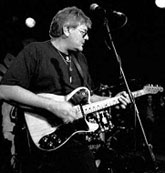 Mick Green
The British rhythm and blues legend.